Green tomatoes (Pacha Thakkalli) make a delicious saute with onions. It is an excellent side dish for lunch. I was trying out Green Tomatoes for the first time and we liked it a lot. My mom used to make a thoran with Pacha Thakkali and it used to be equally delicious. Here is my recipe for Sauteed Green Tomatoes or Pacha Thakkali Mezhkkupuratti.
Ingredients
Diced Green Tomatoes – 3 medium
Finely Chopped Onions – 2 medium
Chopped Garlic – 3 cloves
Slit Green Chillies – 4
Curry Leaves – A sprig
Turmeric Powder – 1/4 tsp
Cumin (Jeerakam) Powder – 1/4 tsp
Sambar Powder – 1/2 tsp
Salt – to taste
Oil – 2 tbsp
Mustard Seeds – 1/4 tsp
Preparation Method
Heat oil in a pan and splutter mustard seeds.
Add onions, green chillies, garlic and curry leaves. Saute till the onions are translucent.
Add turmeric, cumin and sambar powder and stir fry for a minute.
Add the chopped green tomatoes. Sprinkle salt, cover and cook on medium low heat for around 10-12 minutes.
When the tomatoes become soft and cooked, remove lid and increase heat. Saute for another 3-4 minutes till the water is almost evaporated.
Serve this delicious tangy sauteed green tomatoes with rice.
Kreativ Blogger Award
Next, it's Award Time…
Mythreyi has awarded me the Kreativ Blogger Award and I am very happy. Thank you so much for the award !!!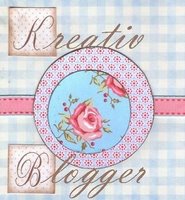 The Kreative Blogger Award comes with some rules :-
You must thank the person who has given you the award.
Copy the logo and place it on your blog.
Link the person who has nominated you for the award.
Name 7 things about yourself that people might find interesting.
Nominate 7 other Kreativ bloggers.
Post links to the 7 blogs you nominate.
Leave a comment on each of the blogs to let them know they have been nominated.
Here are 7 things about me :
I am based out of Charlotte, North Carolina – a very beautiful place specially during Fall.
My husband has been my inspiration for starting my websites.
I love web site designing and of course cooking.
Photography is a passion for me and I am working on improving that.
Eating Out is another interesting thing which we do often.
I love traveling and we make it a point to visit atleast 1 beautiful place in a month. Visit www.jishajim.com to see our photos.
I am a catholic by faith and do check out my other website www.lordcalls.com
I would like to pass on this award to the following 7 Bloggers :-